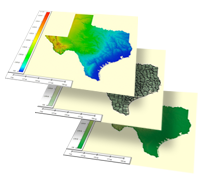 State maps and elevation data
Access free topographic maps (different colors available!) or purchase elevation datasets for each state. View the maps here.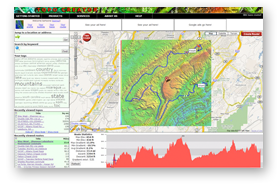 Coming soon: TopoCreator
Plug in your own routes and generate elevation data and custom high-quality topographic maps. View a screenshot here.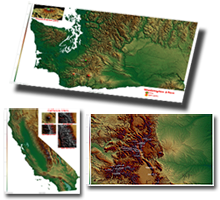 Specialty maps - 14ers
Download free 14ers maps or purchase super hi-res versions. View the 14ers here.